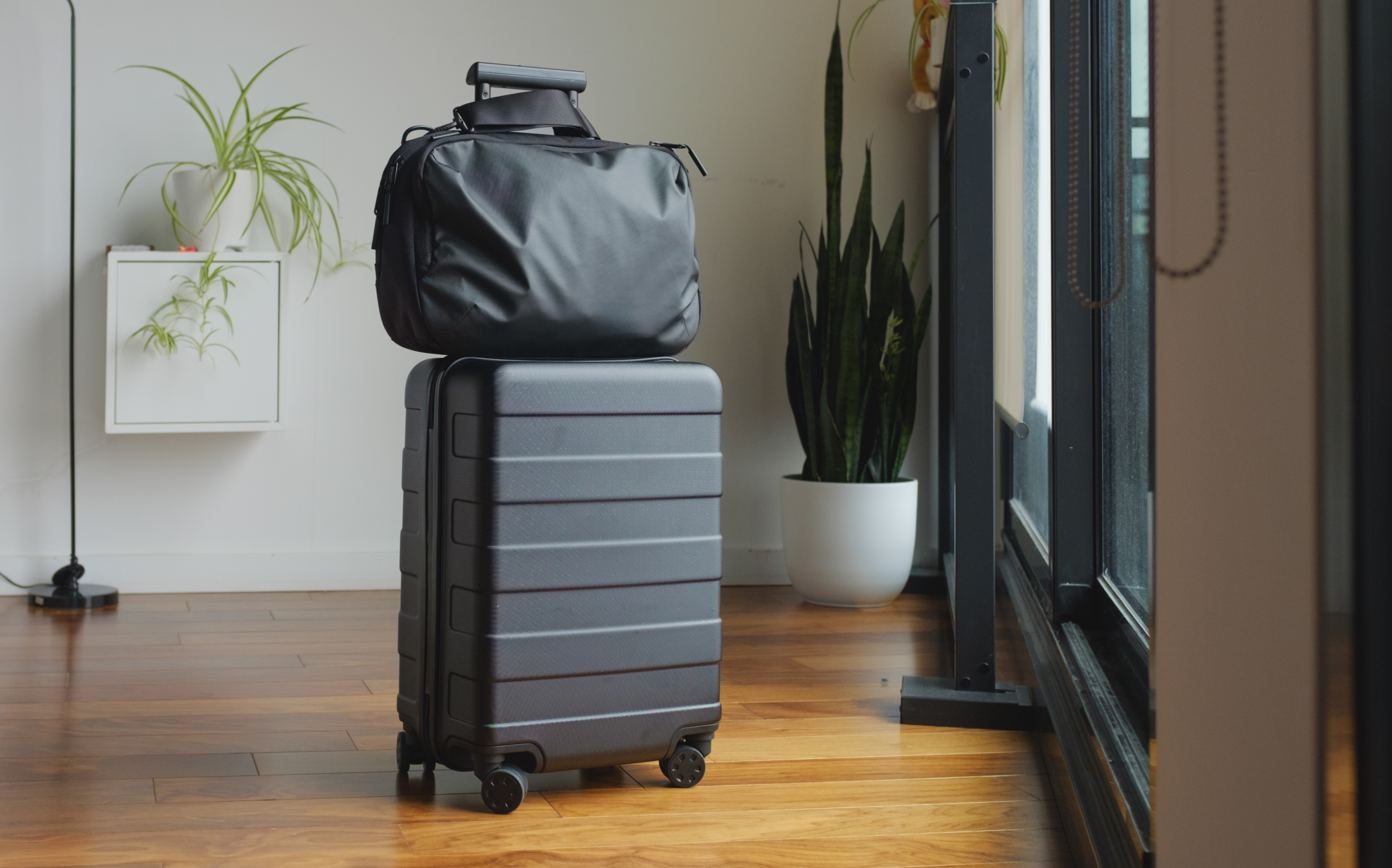 I've been meaning to write a review of this luggage setup for years now. But there are enough reviews of both the Muji 35L and the Aer Commuter bag, that I'll just summarize from my perspective.
I purchased the Muji on a whim during a trip to Tokyo in 2017. While on this trip, I grew a bit tired of carrying around a 30L shoulder bag. Despite the inability of rolling luggage to easily navigate bad and uneven sidewalks, I figured I'd give a rolling suitcase a try (especially since it was about half the price in Japan).
It turns out that rolling luggage is really, really nice. Not having to carry any weight on your shoulders is really freeing! And since it's about the same size (aside from lost space to wheels) as the shoulder bag that it replaced. I haven't encountered any sidewalk that doesn't work with it; the bag can go from 4-wheel to 2-wheel mode in order to glide over the worst sidewalks.
For the type of travel that I do these days, it's perfect.
I picked up the Aer on a trip to SF before I lived here. I had previously been using a similar but lower quality bag that I purchased while living in Korea in 2010. The main benefit (aside from build quality) of the Aer was the luggage-compatible strap, which allows it to attach nicely and sit atop rolling luggage.
It also has a nice exterior fabric that is water resistant and blocks rain from entering the front part of the bag. Of course, in a downpour the zippers and top material would bypass this and let in water, but it's nice to have the entire front of the bag be waterproof.
The combo of the Muji luggage + the Aer sitting atop is fantastic for travel!